PRODUKTE Geschäftslösungen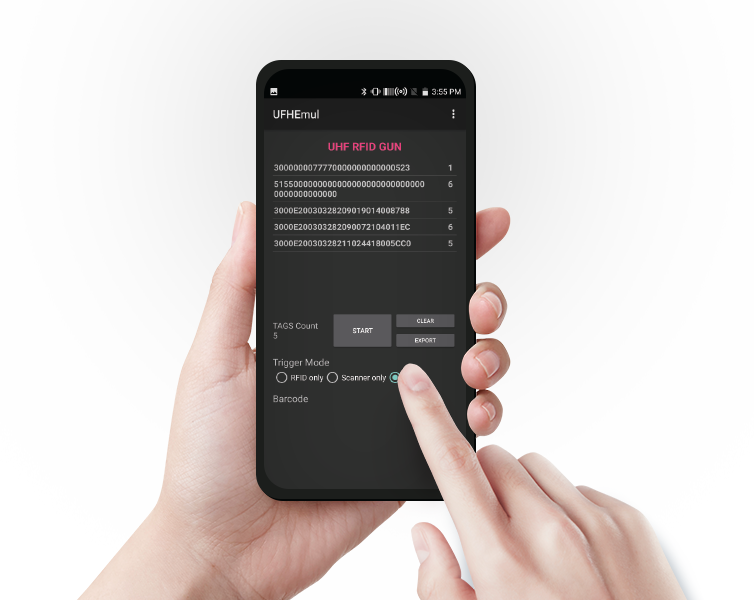 M3 SPEED PACK™
The M3 SPEEDPACK application suite enables easy deployment and management of your mobile devices and
includes several applications to increase productivity and efficiency.
M3 MOBILE's Android product has M3 SPEED PACK™ installed by default.
The optimal business tool for your business environment
Staging and Deployment

Complete initial setup, staging and deployment through M3 StartUp PC

Settings

Quick setting application through M3 StartUp

Security

Complete kiosk mode through M3 AppCenter

Utilities

Convenient application for the business, compatible with all scan engines
Staging and Deployment / M3 StartUp PC
Administrators can read barcodes created through a PC and apply the same settings to a large number of mobile computers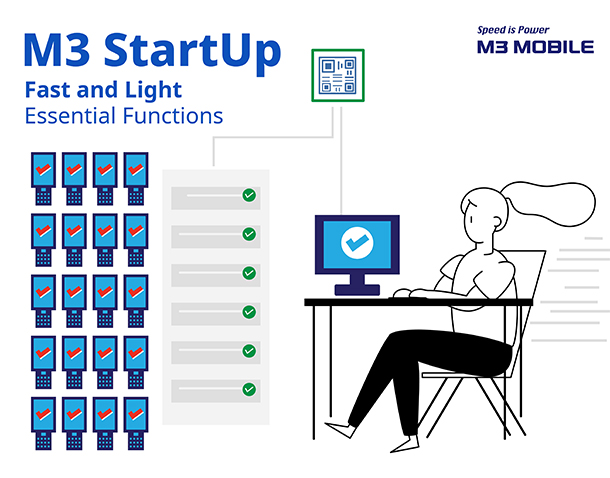 Settings / M3 StartUp
1.

You can conveniently copy the device setting from one device to another.

2.

The administrator can install his application and decide which Android apps will be accessible by the user.

3.

GMS certified products allow full compatibility with 3rd party MDM.

Security, Tools / M3 AppCenter
1.

Only selected programs among various application programs and business programs provided by M3 MOBILE can be used on the start screen.

2.

Using ScanEmul, enables the scanner engine to exhibit the best performance to meet your barcode scanning requirements.

3.

Using Keytool, the administrator can set change the keypad settings to meet his requirements.