ÜBER UNS Environmental Compliance
Quality policy
M3 MOBILE supplies quality products.
We manufacture and supervise our products according to international quality standards. This is about maintaining the quality of our products at the highest level and providing high quality service to our customers. In order to achieve the best customer satisfaction, M3 MOBILE conducts consultation with representatives around the world before sales and supplies products within the promised time. In addition, we provide continuous technical support and services through partners after sales organisation. All products are developed and tested according to international standards, complying with all national standards under a complete quality system. We also go through our own testing and approval procedures in cooperation with major international certification bodies to meet international standards. Continuous cooperation for quality improvement is the basis for improving M3 MOBILE products.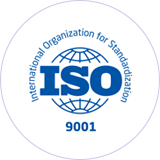 ISO 9001 sets the standard for quality management systems and is the only standard that can be certified.
This standard is based on several quality management principles, including a strong customer focus, process approach and continuous improvement.
With ISO 9001, customers get consistent and high-quality products and services, which in turn is a business advantage.
Compliance with environmental standards
M3 MOBILE thinks about the future.
We are drawing an innovative future that works with the world..
We comply with the recycling standards and standards required by each country, and strive to achieve a healthy environment through them.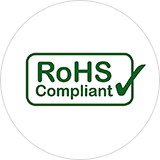 RoHSstands for Restriction of Hazardous Substances.
RoHS has been established in the European Union (EU) and products that comply with this directive limit the use of hazardous substances found in electrical and electronic products.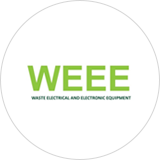 The Waste Electrical and Electronic Equipment Directive (WEEE) is a directive on the regulation of waste electrical and electronic waste. It aims for manufacturers, resellers and importers to take responsibility for the collection, reuse, recycling and recovery of electrical and electronic equipment. This is to minimize the environmental impact of disposing of electrical and electronic equipment.